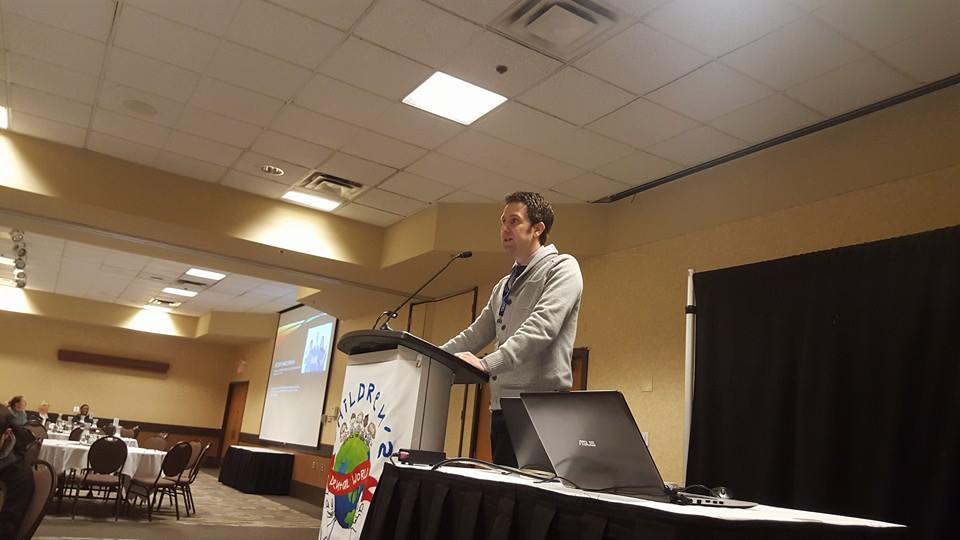 Children's Dental World is proud to offer our Continuing Education lectures in support of our Dental Community.
Our semi-annual Continuing Education courses not only provide Dentists, Dental Assistants, Hygienists, and Dental Therapists with up-to-date information on various trends, therapies, and clinical information, but also provides one of the largest gatherings of Dental Professionals in the province. Come and spend the day learning and networking with your peers, make new friends, and make memories!
November 3rd, 2018
9:00 am – 2:30 pm
Canad Inns Polo Park
1405 St. Matthews Ave Winnipeg
Winnipeg, MB R3G 0K5
REGISTRATION OPENS OCTOBER 1, 2018
Register Now
Dr. Robert Drummond
Orthodontist

The Three-dimensional Nature of Skeletal Class II Malocclusions
Skeletal Class II malocclusion with a retrognathic mandible exhibits variable facial-, skeletal-, neuromuscular-, occlusal- and growth characteristics. In order to appreciate the complexity of these malocclusions one first has to understand the three dimensional nature of the orthodontic problem and secondly, which functional units are affected. Based on the differences in characteristics, the Skeletal Class II malocclusions with a retrognathic mandible, are divided into subgroups, each with different treatment approaches.
Dr. Shima Amel-Gharib
Pediatric Dentist
Dental Trauma
As dental providers, we never know when a trauma patient could walk into our clinic. As patients are often unaware of the full extent of their trauma, it be comes critical to efficiently assess, diagnose, and treat each case. This presentation will focus on overall trauma assessment, proper treatment of traumatized primary and permanent teeth, and long and short term prognosis of such treatments.
Dr. Alvaro Salles
Orthodontist

Rapid Palatal Expansion and General Health
Rapid palatal expansion (RPE) is an efficient orthodontic therapy that can be used to address problems concerned with the growth of the midface. It also has been reported in literature that this procedure may produce positive side effects on the general health of the patient by widening of the nasal cavity base after midpalatal suture opening in growing patients allows the reduction in nasal airway resistance with an improvement of the respiratory pattern.
Early orthodontic treatment with RPE is able to reduce the symptoms of obstructive sleep apnea (OSA) and improve polysomnographic variables. In addition, RPE could prevent the development of facial skeletal asymmetry resulting from functional crossbites that may lead to functional and structural disorders of the stomatognathic system later in life.
Dr. Christina Chan
Pediatric Dentist

Pregnancy and Dentistry
Dental caries is the single most common preventable chronic disease of childhood that affects infant and children worldwide. Pregnancy can be a time of great teachable moment where we can provide prenatal dental care and educate these mothers-to-be about oral health and that of their children. Withholding or delaying dental care just because of fear about injuring either the woman or the fetus is not recommended. This presentation will give an overview of the basic physiological changes of pregnancy, dental treatment and pharmacological considerations for the pregnant woman, and brief summary of the anticipatory guidance to provide to pregnant mothers regarding infant oral care.
Jeopardy: Dentistry Edition

Test your dental knowledge with another round of everyone's favourite CE Course game show!
Bring a non-perishable food item in support of Winnipeg harvest for your chance to play!
REGISTRATION IS FREE FOR REFERRING DENTISTS AND UP TO 4 STAFF MEMBERS
(Prior to October 31st, 2018)
$60.00 – Doctors
$40.00 – Hygienists, Dental Assistants & Administration Staff
*Please make cheques payable to Children's Dental World*
Refunds will be given if cancelation is received 48
hours prior to the event.
PENDING – MDA RECOGNIZED EVENT The Manitoba Dental Association will award 1 CE credit per hour of lecture attended.
Share to your Social Network