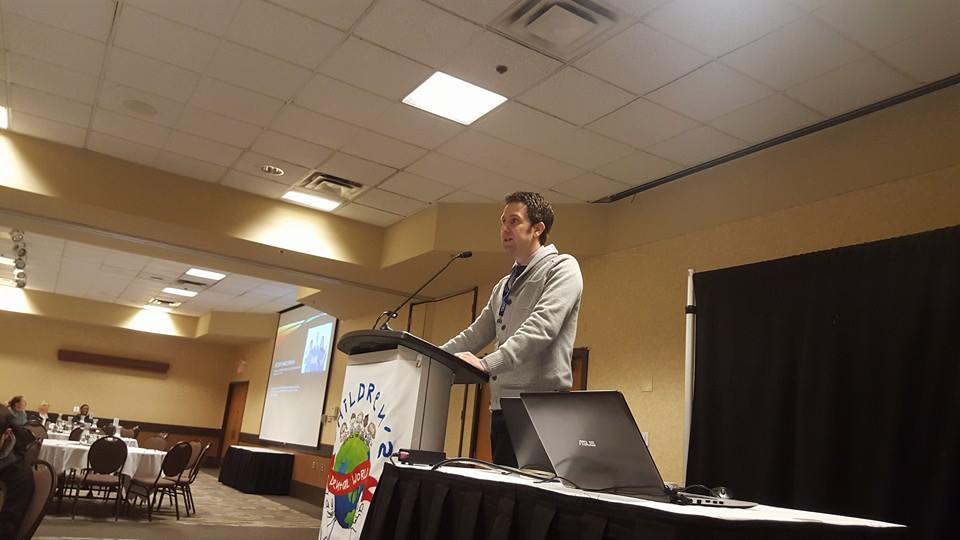 Children's Dental World is proud to offer our Continuing Education lectures in support of our Dental Community.
Our semi-annual Continuing Education courses not only provide Dentists, Dental Assistants, Hygienists, and Dental Therapists with up-to-date information on various trends, therapies, and clinical information, but also provides one of the largest gatherings of Dental Professionals in the province. Come and spend the day learning and networking with your peers, make new friends, and make memories!
November 4, 2017
9:00 am – 2:30 pm
Canad Inns Polo Park
1405 St. Matthews Ave Winnipeg
Winnipeg, MB R3G 0K5
Register Now
Dr. Marie-claude Cholette
Pediatric Dentist
DMD, Cert. Ped. Dent., FRCDC(C)

"Dental Manifestations in Hypophosphatasia"
Hypophosphatasia (HPP) is a rare inherited metabolic disease caused by mutation(s) in the ALPL gene (encoding tissue-nonspecific alkaline phosphatase) result in varying degrees of enzyme deficiency. HPP manifests in numerous of symptoms, including early primary tooth loss (root intact) and alveolar bone mineralisation defects.
Recognition of HPP features for timely referral and optimal disease management is important. Dental professionals may play a role early on in the diagnostic pathway.
An understanding of dental manifestations of HPP for dental professionals will help recognise and differentially diagnose patients for appropriate referral to a specialist team. With awareness of HPP and its dental manifestation Dental professional can act to implement appropriate dental care plan for affected patients.
Dr. Charles Lekic
Pediatric Dentist
DDM (Hons), MSc, PhD, FRCD(C)

&
Dr. Julie Maniate
Pediatric Dentist
BSc, DMD, MSc, FRCD(C), ABPD

"Parent Management"
Caring for the child dental patient requires much care and patience by highly trained dental professionals. However, many dental care providers often reveal that there are often challenges associated with addressing difficult parents in the operatory. These challenges are related to varied expectations of parents related to their child's experience in the dental setting. Through a series of scenarios we will discuss the different parenting styles, how they play out in the dental operatory setting and how to manage these situations.
Dr. Alvaro Salles
Orthodontist
DDS, MSc, PhD, FRCD(C)

"Assessing dental pulp blood flow with Laser Doppler Flowmetry in Dentistry and Orthodontics"
There are several ways to obtain information about the pulp status. Thermal test and Electric pulp test are the most accepted in dental clinic. Each of sensitivity tests involves stimulation of sensory nerve response to determine the pulp condition. However, those tests are not able to measure the blood flow inside the pulp chamber.
Laser Doppler Flowmetry has been reported in the literature as a noninvasive, painless and reliable method to assess the pulp blood flow. This technique has been successfully employed for estimating pulp vitality in adults and children, dental trauma and orthodontic movement. The aim of this lecture is to illustrate how this technique could be use in the dental clinic.
Dr. Robert Drummond
Orthodontist
BChD, DipOdont(Ortho), MChD(Ortho),
FCD(SA)Orthod
"When do you want to see this patient?"
I am often asked by my dental colleagues; "When do you want to see the patients for orthodontic treatment?" or "When is it the right time to refer this patient?" These are important questions because timeous identification and management of malocclusion are essential to improve a patient's oral health and to minimise negative psychosocial effects.
However, to answer these questions, one has to understand the three dimensional nature of the orthodontic problem and the comprehensive orthodontic diagnosis. What makes the diagnosis complex is the fact that the malocclusion can involve different planes of space with associated facial aesthetic concerns. The different occlusal traits are associated with the different planes of space or the inter-arch problems. Furthermore to make things even more difficult the different skeletal and dental patterns require treatment at different ages. Identifying these occlusal traits, their associated degree of severity and their contribution to the orthodontic treatment need can be challenging. Fortunately the Index of Orthodontic Treatment Need (IOTN) provides a simple yet effective tool, that can help the clinician to quickly asses the orthodontic treatment need without the need to fully comprehend all aspects of the malocclusion. It is scientifically developed and a validated tool to determine orthodontic treatment need. The IOTN provides a systematic evaluation of the malocclusion and provides a single grade that reflects the most severe occlusal trait; which in turn helps to determine the treatment need.
Combining the IOTN grade with the knowledge of when the different skeletal and dental patterns should be treated, will enable the clinician to provide a timeous identification and management of patients presenting with complex orthodontic problems.
Dr. Shima Amel-Gahrib
Pediatric Dentist
BSc, DMD, MSc, FRCD(C)

"Small Bites: What matters the most"
Following an introduction that will summarize the importance of timely treatment of dental trauma by providing comprehensive care, this lecture will be divided into 3 segments. First segment describes different kids of dental trauma in both primary and permanent teeth. Second part, will briefly talk about the most recent evidence based treatment approach to treat each kind of trauma and the third segment will point out my study findings in terms of treating dental trauma patients by general dentists compared to pediatric dentists.
Part I: Types of Dental Trauma
Part II: Review of most recent guidelines in treating dental traumas
Part III: Describe my finding in a study comparing general dentists and pediatric dentists in treating dental trauma patients
Share to your Social Network